Richard Underwood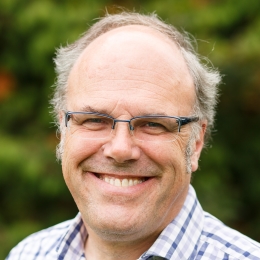 A native of Suffolk, Richard came to faith in 1967.  After ten years in industry, he spent 20 years in local church leadership, latterly at Soham Baptist Church across the border in Cambridgeshire.  This ministry included providing pastoral support to the community in the wake of two highly publicised child murders.
He joined FIEC in 2004, focusing from 2010 to his retirement in 2017 on the spiritual health of pastors and their families.
Married to Pippa, they have two grown-up children and three grandchildren.   He confesses to being a permanently disappointed supporter of Ipswich Town! 
Title of Talk: The Psalms: 1) Hope 2) Doubt 3) Wonder
Seminar: When Darkness Falls: Helping one another to trust God in the face of depression.
Depression has reached endemic proportions with 1 in 5 of us experiencing at least one major episode in the course of our life-time. How do we deal with this as Christians? Drawing on Scripture and my personal experience, I'll seek to show how God's grace can penetrate the darkness and restore hope.
Ray Evans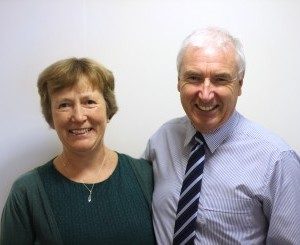 Hello, I'm Ray, I'm married to Jenny and I serve as lead minister in the Grace Community Church, Bedford. We have been part of Grace for over 35 years, where we've raised our four grown-up children – who between them are now bringing up six (at the last count) grandchildren. It's wonderful privilege to be part of the Lord's family here.
Title of Talk: Whatever Happens? Philippians 1:12-30
Seminar: Church Growth in Hard Places
We also welcome the following afternoon seminar speakers:
Ben Harding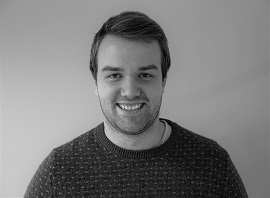 Ben is married to Ruth and together with their daughter, Emma, they live in Leamington Spa and are part of Myton Church. Ben currently works for UCCF, running their national graduate mission, training and discipleship programme, Relay. Previously he worked with UCCF as their Staff Worker with Warwick, Coventry and Northampton Universities and prior to that he worked for a church in Cambridge.
Seminar: Living as a Christian in a Secular World.
Living as a Christian seems to be becoming more and more difficult. We live in a country where God is not just dismissed but openly distained. A culture where living in light of what the Bible says causes isolation and insult. Where the gospel is shut out of public debate and shut down in private institutions. However, rather than this being a cause for despair it provides us with an opportunity to ask again what does it look like to live attractive lives as Christians in a culture that bears increasing similarities to the cultural situation of the 1st century church.
Christopher Townsend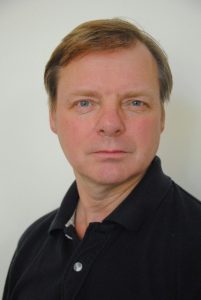 Christopher is married to Kate, a GP in Cambridge with growing numbers of patients exploring questions of gender identity, and they have three children. He serves as secretary to the Cambridge Papers Editorial Group.
Seminar: The Transgender Revolution.
This seminar will examine the rising incidence of gender dysphoria,  the experience of people who identify as transgender, and the radical changes in the way society understands gender identity.  This changing landscape will present Christians with challenges and opportunities as we seek to 'love our neighbour'.  We will consider how Christians can think biblically about these issues and how we can respond lovingly, and wisely, to those affected by them.
Darryl Mallet, Mark Paxton and Sue Clutterham: Reaching Young Families: the unacceptable gap in the body of Christ.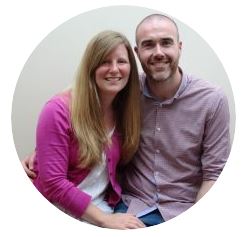 Darryl is the Pastor at The King's Centre, King's Lynn. He is married to Clare and they carry a vision to help serve and lead a growing family church. Together they have three children.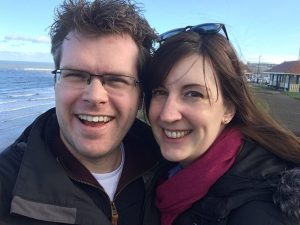 Mark is married to Emma and is the Families & Youth Minister at Terrington St Clement Parish Church. He has been involved in youth and children's ministry for 17 years. Before his current role he was the Youth, Schools & Children's Worker for a church in Staffordshire, and prior to that the Youth Minister for a church in Northamptonshire.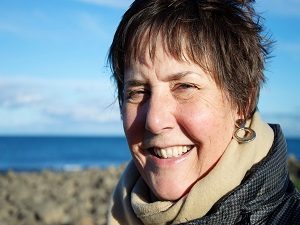 A former teacher, Sue has worked with children and families for many years. A highlight for her was five years in Australia with Sydney diocese, writing and editing resource material for schools and churches. Currently, she is a Local Mission Partner with Scripture Union. Sue covers five rural churches in Northamptonshire and she was interviewed recently on Premier Radio about her work with unchurched families.  Sue and her husband Terry have two married daughters living in Norfolk.