Dr. Chris Wright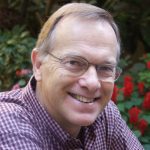 Chris Wright was born in Belfast, Northern Ireland in 1947, the son of missionary parents, and nurtured as an Irish Presbyterian. After university in Cambridge, he started his career as a schoolteacher in Grosvenor High School, Belfast. Then, after completing a doctorate in Old Testament economic ethics in Cambridge, he was ordained in the Anglican Church of England in 1977 and served as an assistant pastor in the Parish Church of St. Peter & St. Paul, Tonbridge, Kent.
In 1983 he took his family to India and taught at the Union Biblical Seminary (UBS), Pune for five years as a mission partner with Crosslinks (formerly BCMS). While at UBS he taught a variety of Old Testament courses at BD and MTh levels.  In 1988 he returned to the UK as Academic Dean at All Nations Christian College (an international training centre for cross-cultural mission). Then he was appointed Principal there in September 1993.
In September 2001 he was appointed International Director of the Langham Partnership International. This is a group of ministries originally founded by John Stott, committed to the strengthening of the church in the Majority World through fostering leadership development, biblical preaching, literature and doctoral scholarships.
Rev Tim Hastie-Smith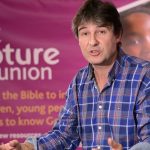 Tim Hastie-Smith as well as being the National Director of Scripture Union is also the Vicar of Bibury in Gloucestershire, known for its picturesque cottages but also for its annual duck race!  For 10 years Tim was  Headmaster of Dean Close School in Cheltenham, and was for 7 years chaplain and Admissions Tutor at Stowe School in Buckingham. He was appointed Chairman of the Headmasters' and Headmistresses' Conference in 2008. He has served on ten Governing bodies over the last 20 years.
Over the years he has worked as a 'Headhunter', a librarian, a burger bar chef and care home assistant, among other things.
He is married to Joanne and has three children.
John Libby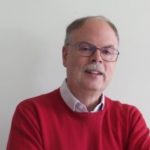 John spent 16 years in international banking with significant experience in senior financial management in the UK and USA, taking a break to read Economics at Cambridge with a 'development' bias, feeding his interest in financial inclusion.
Later, after training at Ridley Hall, he was ordained in the Church of England, and following assistant roles at St Andrew's, Enfield and Emmanuel, Northwood, he spent 18 years as vicar of St. James, Carlisle. As a Christian entrepreneur, John initiated and fund-raised for several Christian charitable enterprises including the Kepplewray Trust which grew out of his leading a range of CPAS Venture teams. He remains an Hon Canon of Carlisle cathedral, is an NSM at St Michaels, Carlisle, and for his day job is the National Director of the Langham Partnership UK & Ireland. He sits on several boards including Five Talents UK and the Diocesan OpShops Network.
Married to Daphne and after 3 children have 'flown the nest', John maintains an interest in tropical (Discus) fish and is a keen follower of Newcastle Falcons.
Helen and Gordon Dalzell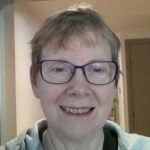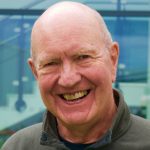 Gordon and Helen live in Cambridge.  They were involved in student ministry in both England and Ireland back in the 1960's and 70's.  For the next three decades Gordon pastored churches, first in Toronto, Canada, and then in the UK (Canterbury and Cambridge), while Helen taught in a variety of settings – Old Testament introduction at Ontario Bible College, English for New Canadians and Geography at secondary level in the UK.  For the last ten years they have been involved in outreach ministry among internationals in Cambridge, and also contribute to Living Leadership, which exists to support and develop church leaders in the UK. They have three daughters and eight grand-children.