The programme for children and youth, which will run concurrent to all the main sessions on Saturday 15th (10.30-11.30, 12.00-1.00, 2.00-3.30 and 4.30-6.00) ,will be planned and organised by Scripture Union and led by Chenda Nuttall with an experienced team of children and youth workers from the SU regional team. (all DBS checked).
All children who are currently at school between the ages of 5 and 15 are very welcome to join the two groups provided where they will be taught from the bible and have loads of fun in an age appropriate format! (you will be prompted to give your children's ages on the booking form)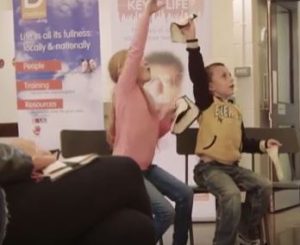 For all youth aged 11-15
This age group will be led by team from Scripture Union.
For all children aged 5-10
This age group will be led by a team from Scripture Union.
For all pre-school children  
During each session there will be the provision of a self-service crèche in the church where you can take your child to play with toys and read books. You will still be able to hear what is going on in this sound proof room as the sound will be relayed.  (please choose 'not at school' on the booking form)